Some picture from todays wet event.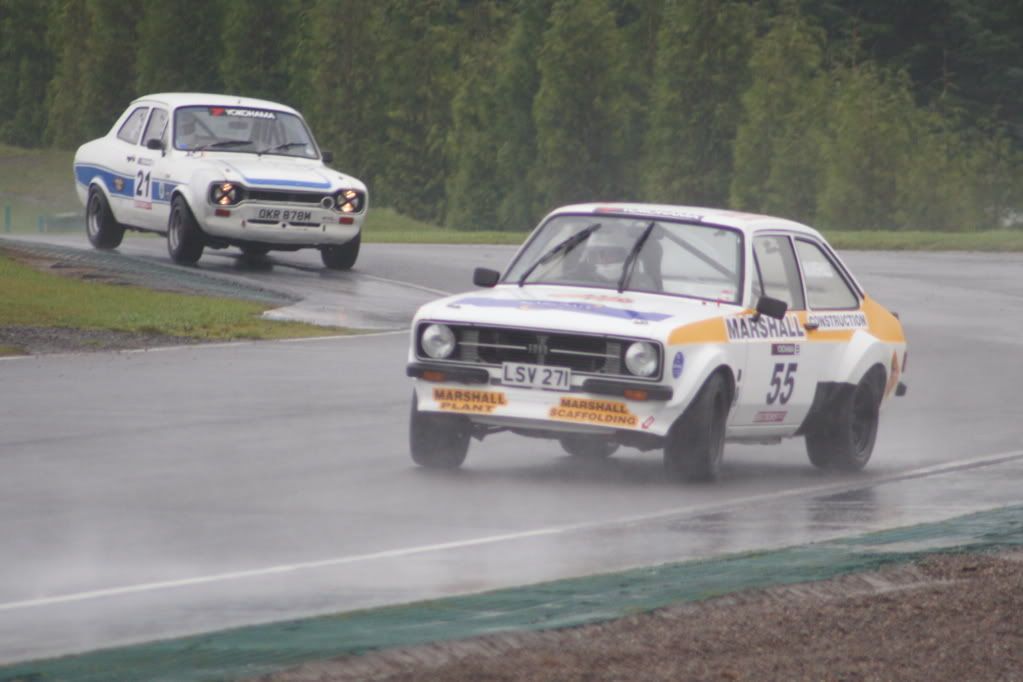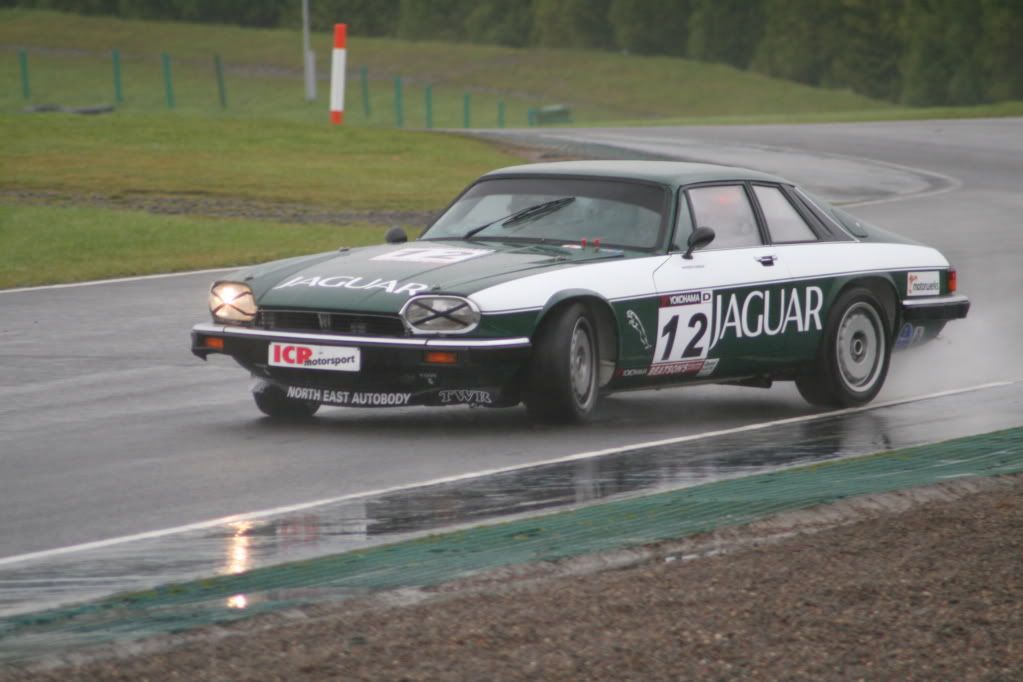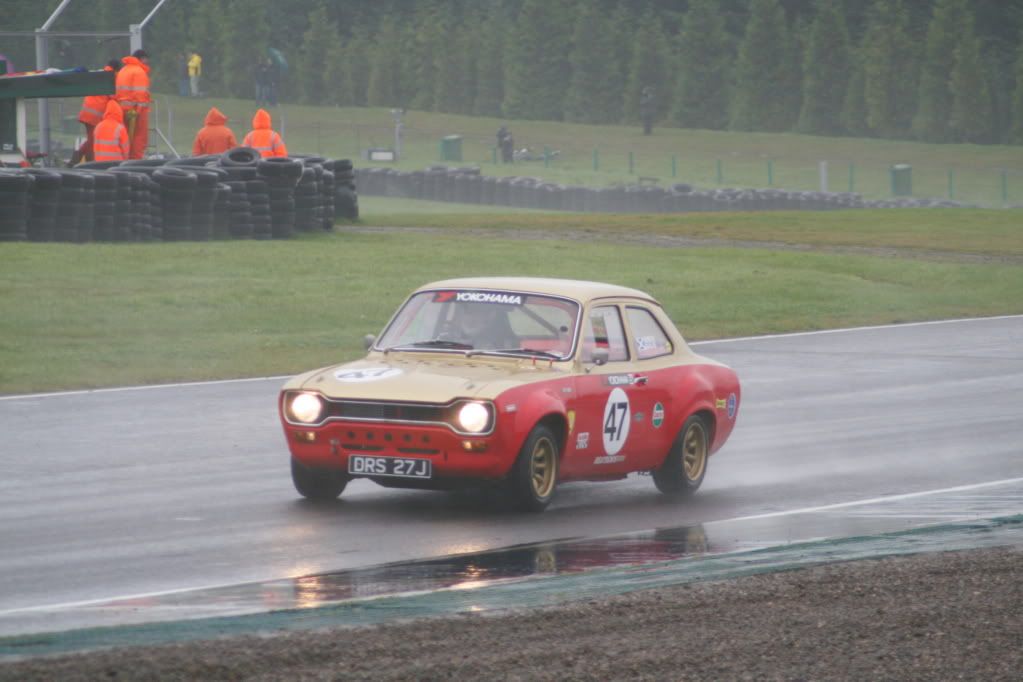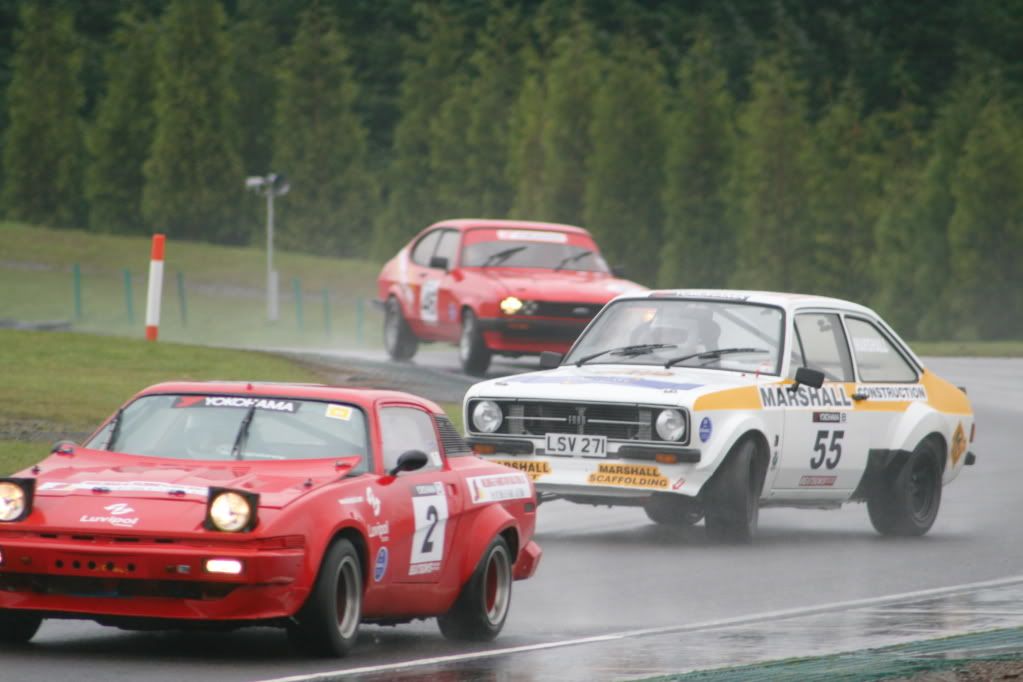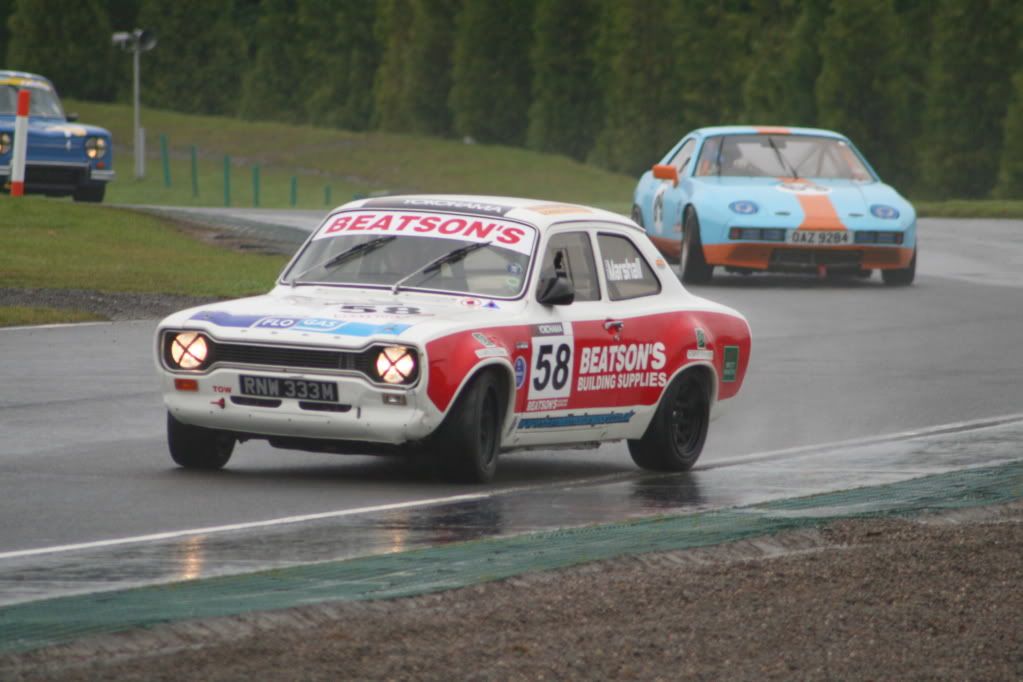 Gary
---
Looks slippy, the Jag looks a bit of a handfull.
Good to see some pictures from todays racing. How did the forum members all get on? Hopefully see some reports.
---
Wet weather prevailed but interesting day nonetheless. Fitted a set of 185 soft compound Yokos to cut through the rain and they worked quite well allowing me to pass the blue 911 only for him to tag me at the end of the mainstraight on the last lap.

The rain disappeared and I fitted new 205's and wound up the dampers for the 2nd race only for the Legends to hold us up for 40 mins. More rain. Car went well though and I'm happy to survive with minimal damage.

The XJS has got its act together and the big Capri survived a big off down Duffus.
---
Great shots of the Escorts and I do like the big cat
---
Great pics Gary - especially like the one of JC leading the BD Mk2
XJS looks like hard work

---
Who is online
Users browsing this forum: No registered users and 0 guests